Plans not to scale. For identification purposes only.
SEVENTH FLOOR
Offices 6,930 sq ft
Terrace - sq ft
SIXTH FLOOR
Offices 10,920 sq ft
Terrace - sq ft
Let

LET
let




OPEN PLAN
6,930 sq ft / 643 sq m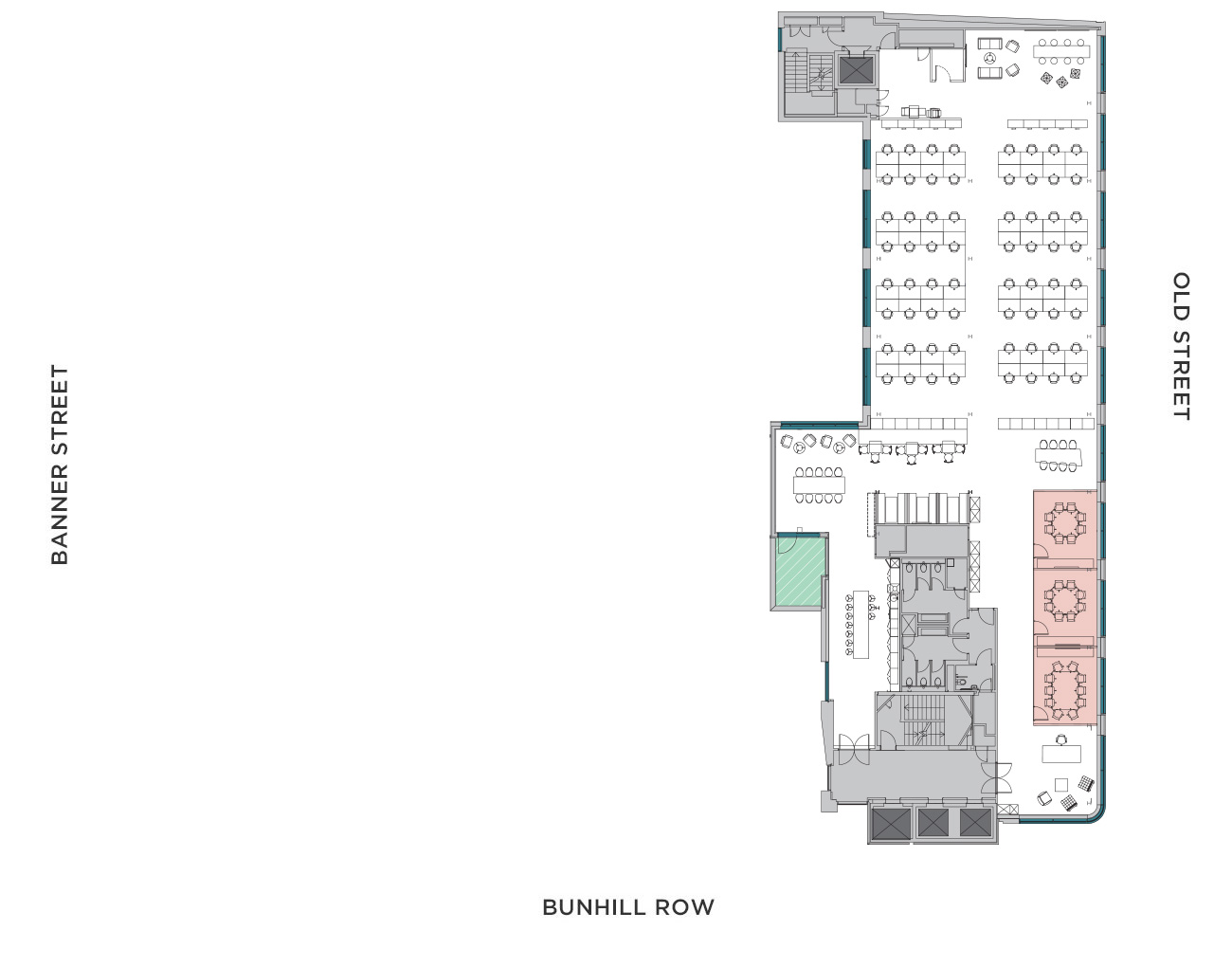 Summary specification
1:8 SQ M
OCCUPANCY CAPABILITIES,
WITH TOILETS AT 1:10 SQ M
2.7M
TYPICAL FLOOR TO CEILING HEIGHTS
(UP TO 8.55M IN PLACES)
95 MM
RAISED ACCESS FLOORS
LED
SURFACE MOUNTED
LINEAR LIGHTING
ACCESSIBLE
EXTERNAL
TERRACES
ON EVERY FLOOR
WIFI ENABLED
6TH AND 7TH FLOOR, RECEPTION AND BUSINESS LOUNGE
258 CYCLE
SPACES
20
SHOWERS 9 MALE, 9 FEMALE,
2 ACCESSIBLE
261
LOCKERS
WiredScore is an international scheme that rates the infrastructure, connectivity and technology capabilities of office buildings. Wired certification is a trusted benchmark for commercial property, helping occupiers make an informed decision before signing a lease.
A Gold rating means a building has been designed to equip occupiers with:
Access to multiple, high-quality internet service providers
Access to a variety of cabling types, including fibre
Ample wireless connectivity
Back-up power resource
Well-protected connectivity sources
At Spectrum, we also offer:
Space to install private generators and back-up power equipment
Space on the roof for occupiers to install communications equipment
Free WiFi in the building's common areas
A Standard Wayleave Agreement to help streamline future installations for new service providers